LightBox was founded in 2018 by a team of seasoned renewable energy entrepreneurs with an aim to provide rural populations not connected to the grid to affordable and sustainable access to energy.
The grid won't connect Africa, but solar can. 
Despite global effort to achieve universal energy access by 2030, there are still around 840 million people who live without access to electricity; the majority of these people, 650 million live in Africa.
Off-grid solutions can reach more remote households' years or even decades earlier than grid extension programs, thus accelerating economic and social development in remote areas.
LightBox Africa's mission is therefore to provide high quality, modern, affordable and sustainable off-grid solar energy solutions for homes and businesses at the scale needed to address energy poverty and fight climate change.
LightBox Africa provides high quality Pico-Solar-Home Systems with a price-winning product quality, certified "Lighting Global" – World Bank's Platform for sustainable energy.
LightBox aims in cooperation with its technological partners to keep on providing the best available and reliable technologies that fit best the needs of its target customers.
Our products consist of solar panels, batteries and a broad range of appliances including lights, radios, televisions and more.

Thanks to Lightbox I was able to create my own small enterprise where I am a reseller of Lightbox products with a growing customer base enabling me to earn constant revenue with a motivation to keep on growing.
The grid won't connect Africa, but solar can.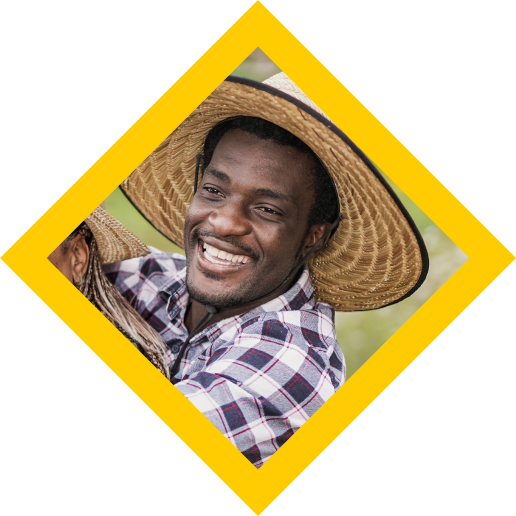 Three products to meet the needs of Off-Grid households.
Simple Kit is the perfect entry level solar home system, designed to be cost effective and ultra-efficient with its solar panel, mobile-charging battery pack, bright lamps, and a battery and regulator.
Radio Kit is the ideal power grid for your home or business, bundled with lights and useful accessories. This modern, efficient energy solution includes a solar panel, mobile-charging battery pack, bright lamps, a battery and regulator, a torch, and a radio.
TV kit is an affordable solar home system that can power appliances like the TV. This kit is bundled as well with a solar panel, mobile-charging battery pack, bright lamps, a battery and regulator, a torch, and a radio.
*Our products are micro-financed on a PayGo service over a three years period with a transfer of ownership to the customers at the end of the payment cycle
My children now have bright light to do their homework. We do not use kerosene lamps anymore that used to make the kids cough at night. We feel much more connected to the world with the TV and radio.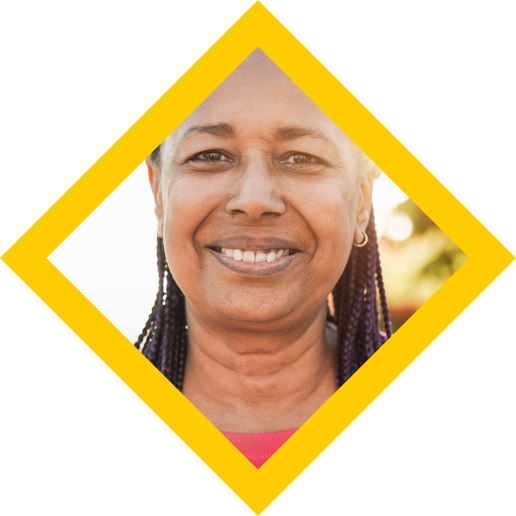 Environment & Climate ImpacT
580

CO2 emission reduced to date in tons
300

Number of kerosene lanterns replaced
21,000

Yearly kWh of clean energy generated
lba business model impact
580

Number of subcontractors
300

Number of youth and women jobs created
580

dollars saved in energy related expenses
300

Number of lives empowered
21,000

Number of school-aged children reached with solar lighting
21,000

Number of productive hours
Guinea presents substantial opportunities to LightBox Africa due to its extremely low rural electrification rate.
Market target at maturity of 7.6 million population
Guinea population concentration.
our impact goes beyond light bulbs and televison
Lightbox allows children to spend less time on domestic chores and more time studying especially after dark. Access to information via internet, televisions and radios contributes as well to the education and awareness of children and adults.
LightBox eliminates the need of using health threatening and unsafe products such as kerosene, candles, or hazardous batteries.
In addition to better health, a lighten environment is a safer place for people.
LightBox provides a higher quality of lifestyle via light and entertainment.
LightBox limits Co2 emissions and hazardous waste.
LightBox allows its customers to build a credit history and brings them closer to the formal financial system allowing them to other financed goods and services.
All of the above factors allow communities to be more productive and to remain rooted in their towns and villages contributing therefore to their social and economic growth.
The LightBox platform relies thankfully on many reliable partners and more to come to achieve its mission.

Join us on our journey of transforming lives and unlocking potential through access to energy.